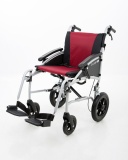 Excel G-Logic Lightweight Transit Wheelchair 18" Silver Frame and Red Upholstery Standard Seat£249.00 Ex VAT£499.00 RRP£298.80 Inc VAT
The Excel G logic Transit Wheelchair 18" Silver frame with an attractive red upholstery.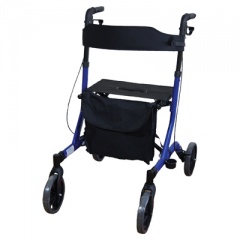 Aidapt Deluxe Ultra Lightweight Folding 4 Wheeled Rollator£100.00 Ex VAT£229.00 RRP£120.00 Inc VAT
The Aidapt Deluxe Ultra Lightweight Rollator is an affordable, feature-rich walking aid with an aluminium frame and seat. Also included is a detachable bag for small items of shopping.